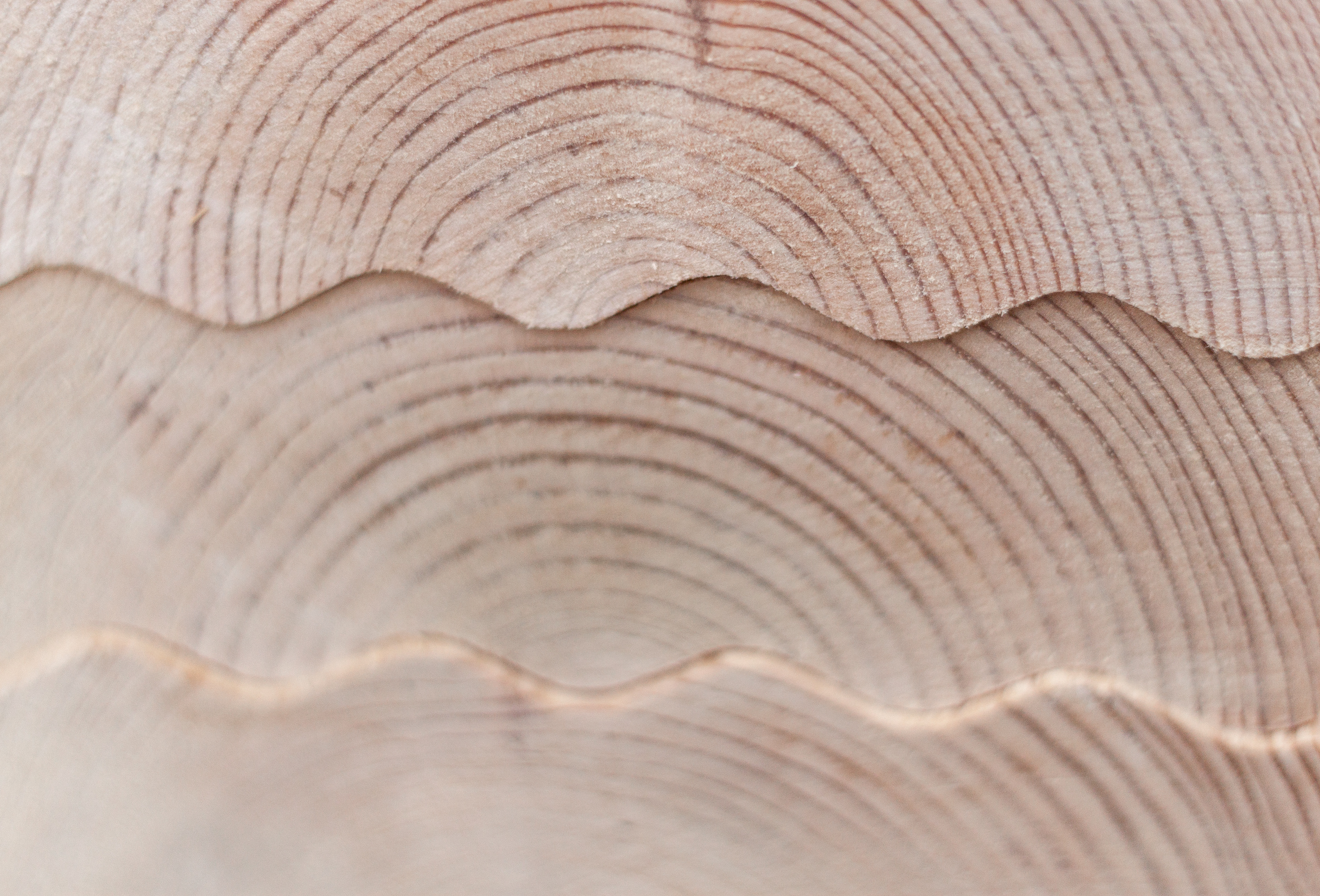 Wave Layered Timber (WLT) is a new, glue-free wooden construction technique, MAP has taken an active part in the technical development and we have run pilot projects made of WLT since 2018. 
WLT offers an ecological, economical and aesthetically pleasing alternative to more traditional glue based solutions, even for demanding structural builds and challenging locations. WLT supports multiple methods of installation from a piece-by-piece approach to the installation of larger pre-constructed elements prepared off-site. WLT enables a tight, homogenous, massive wood structure without chemical additives and is widely scalable. It can be used for thick or thin, curved or straight structures and is suitable for most types and grades of wood including the use of reclaimed material.
The 'single material principle' of the WLT building technique incorporates structural and insulation functions while creating ready-to-use external and internal surfaces. Perhaps the most unique characteristic of WLT lies in the possibility to have completely exposed, seamless structures and infinitely variable curved forms. This combination of celebrating the natural beauty of wooden materials together with the ingenious construction method supports the creativity of builders, engineers and architects alike.
The manufacturing of WLT is relatively low-cost and requires simple tooling, providing a feasible path for supplying EWP's for small and mid-size producers such as local saw mills or carpenters. WLT uncaps a significant share of the potential lying within the pool of existing timber entrepreneurs and material supply chains and presents a new approach to the future of wooden construction.
WLT® carries two patents and is a registered trademark since 2018. The WLT product is all about simplicity, sustainability and endless possibilities. It is the forward thinking, eco-friendly 'Lego' of the construction industry.